Have your coffee or tea in the kitchen
Do you like a nice breakfast in the morning? Our kitchen is well equipped and has everyting you need to make one. Serve yourself some coffee or tea from the coffee machine or water boiler. There is also a toaster for bread. And ofcourse you can use the oven and the stove.
You want to know what is going on in the world? There is an internet radio, so you're able to put on your favorite channel.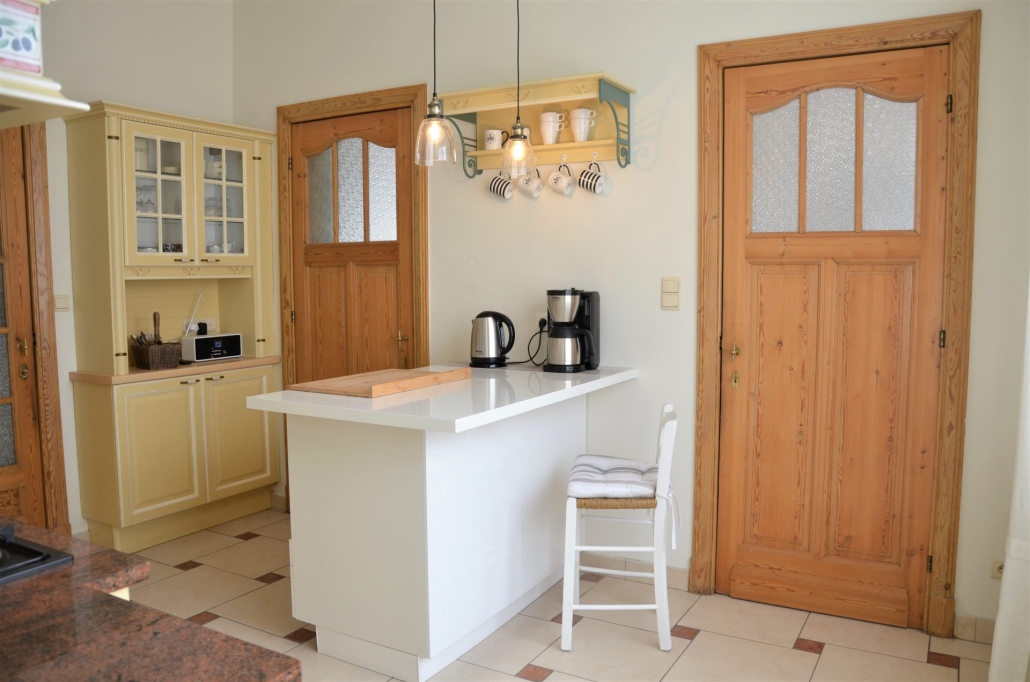 Have dinner with your friends at the table
At our table you can easily sit down with six people. If you travel with a bigger group, there is another table that you can put aside, so you can have dinner with 10 people.
Sit down on the sofa, have a chat or watch some television!
We made a nice and cosy corner for you to have a break on the sofa with your friends. Have a drink, take some snacks and relax. You are free to do what you want: watching television, playing some games, or just having a good chat.
Use the bathroom on the first floor!
Our bathroom is nice and clean. You can choose to taken a relaxing bath… or maybe you prefer the shower? There are two washing tables available and a toilet. In the cabinet, a hairdryer is available.
Or maybe you prefer our brand new bathroom downstairs?
As we have five bedrooms available, we recently installed a second bathroom with a large shower and a double sink.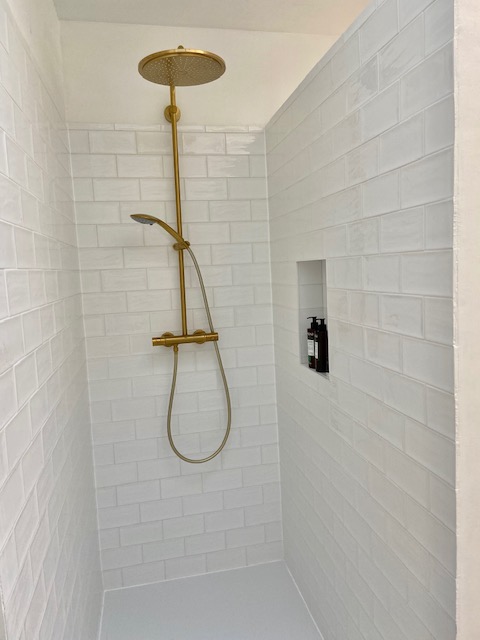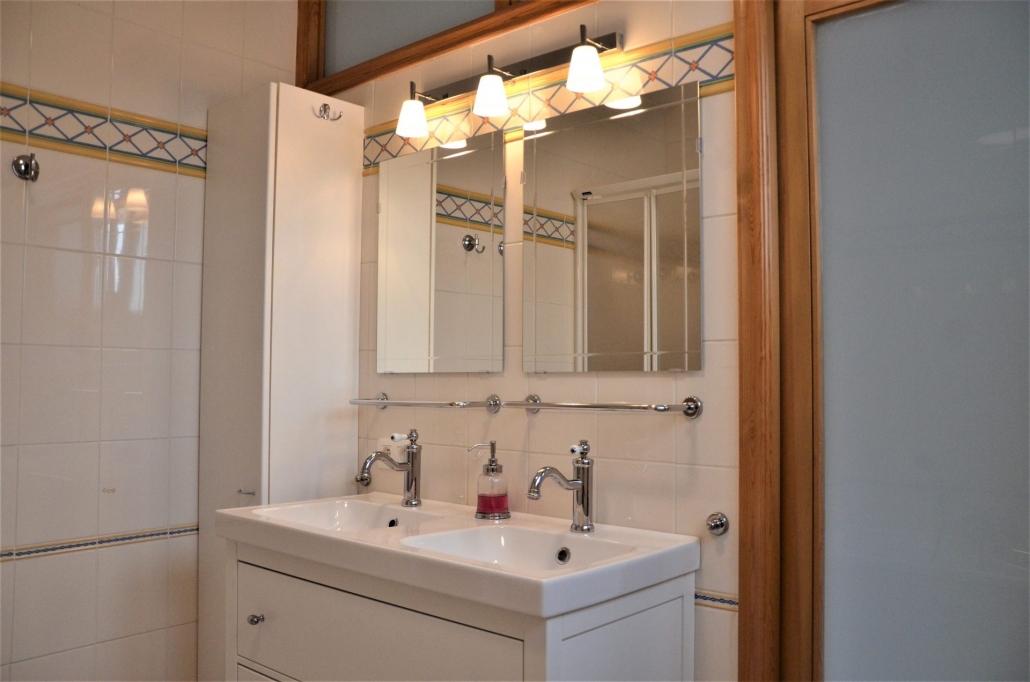 Nice weather: have your tea outside!
If you want to read your book on a quiet space, or make a private phone call, we have a nice space for you. Take some time for yourself and sit down in our tiny courtyard. Is the weather too chilly? On the first floor we have a little veranda with a nice view on all the people passing by. A sunny and warm place, ideal for some me-time.
Need to use the internet?
If you want to do some research on the internet, feel free to use our wifi system (free of charge).
On a long trip through Europe? Do your laundry!
In our cellar, there is a brandnew washing machine. And as the cellar is rather warm and dry, you can also dry your laundry on our clothes rack. And of course, ironing is also possible!
The name of our house is Ciepers Lodge, named after the giant cat Ciepers in the Cat Parade. And we are located in cat city Ypres. So the least we can do is let you bring your cat with you. We did some extra effort to make our house Catsafe, Catproof and Catfriendly!
When you arrive with your cat our cats, they will be in stress from the long trip. So take them in the transport cage to our veranda. This is a tiny and cosy place with plenty of hiding places for your cat. Let your cat calm down for one or two days in the veranda. Put her litter box there and some food and water. Your cat can relax and enjoy the view outside. When your cat likes to be with you, she can move around in the house. Just make sure you always close the front door for your cat's safety.